I offer Spiritual Direction online as well as in person
Trained and offers supervision
Presently accepting clients
Wellington / Kapiti Coast
Grief and Loss, Interfaith, Mental Health, Wellness, Women's spirituality
Contact details
Add to favourites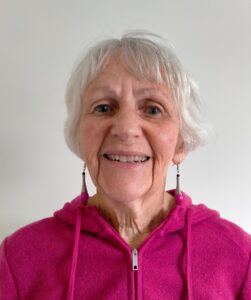 Religious background
My early background was Open Brethren, but shortly after my husband Murray and I married we joined the Baptist Church. We remained very committed for thirty years, the last nine of which I was employed to lead the Wellington Central Stillwaters team – (an inner city ministry to the poor of the city.)
Following that period I spent many years outside the Church, until last year I joined the Catholic Church, having been on the edge of that church for a few years. My journey has taken me from conservative evangelical to charismatic and now the contemplative tradition.
I have been involved in Industrial Chaplaincy and have coordinated volunteer ministry / mission teams.
All of these strands of faith have formed the person I am now. All have been deeply significant for the stages of faith I have been in at the time.
Approach to spiritual direction
My favourite imagine of the spiritual director is that of midwife – one who is present and assisting the process of birth. The call to spiritual direction for me is the call to be present at the birth of the soul. It is a very sacred work and one I feel very privileged to be involved in. It involves holy listening, caring for wounds, encouraging growth and above all noticing the work of God in all of life.
I have been a spiritual director for over twenty years.