I offer Spiritual Direction online as well as in person
Presently accepting clients
Auckland / South Auckland
Baptist, Methodist, non denominational, Open Brethren
Creativity and Spirituality, Grief and Loss, Mental Health, The Environment, Women's spirituality
Contemplative, Leads Retreats, Welcomes LGBTI+
Contact details
Add to favourites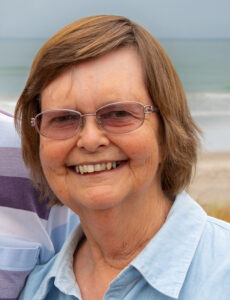 Religious background
A mixture. Have lived in Singapore for 24 years – currently attending a local Baptist church. We love joining an Anglican liturgy.
I lead silent retreats, one-to-one and small groups.
Approach to spiritual direction
I seek to be a good listener & to encourage directees to use spiritual practices [disciplines] to seek God, follow Jesus, be empowered by the Spirit.