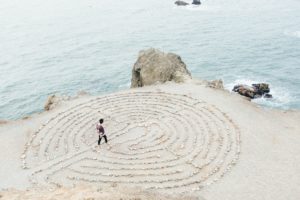 Do you feel called to a ministry of spiritual direction?
Join the ACSD to find spiritual and professional sustenance for your SD ministry.
If you have spiritual direction clients and are having ongoing supervision for this work, then the Association provides the NZ based professional organisation for you to be part of.
We offer support, collegiality, accountability and resources to support your work as a Spiritual Director.
The Association of Christian Spiritual Directors in Aotearoa New Zealand was formally established in September 1991, its aims being:
To encourage and actively promote spiritual direction
To promote the ongoing formation of spiritual directors
To encourage supervision of spiritual directors
The Association is a national ecumenical body, with approx. 170 members  belonging to the Anglican, Baptist, Roman Catholic, Methodist, Pentecostal, Presbyterian and Salvation Army and other Christian denominations.
The Executive
An Executive body of six elected members and a Secretary/Treasurer meets two or three times a year. The accounts of the Association are audited.
Biennial National Training Event
The Association provides a National Training Event in alternate years for the purpose of on-going formation of members, and for the holding of a Biennial General Meeting at which members are elected to the Executive Committee. Minutes of meetings are kept.
Why an Association? 
In a nutshell, ACSD exists to promote and maintain professional standards for those who are practising as spiritual directors.
​In turn it is hoped that people who are in direction or, who are seeking spiritual direction will do so with confidence because they are journeying with qualified and supervised directors.
Our History
On 1 March, 2007 the professional nature of the association was recognised in the formation of the Association of Christian Spiritual Directors Incorporated.
Core Documents for Members