The people featured on this page are volunteers appointed by members of the Association every two years. They represent the members by being drawn from various denominations, ages, locations and gender. They retire by rotation every two years. Please view the ACSD constitution for more information about executive appointments.
Lew Marsh, Fielding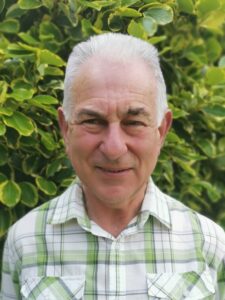 Having been born in Auckland, I have now spent the rest of my life living in Feilding apart from three years in the mid to late eighties when I completed a couple of diplomas' in Ministry at BCNZ (Laidlaw). After leaving school I embarked on a career with the Ministry of Works as a surveyor and an Engineer. I married Bev and now have three adult married children and six grandchildren. I enjoy the outdoors, camping and sport including running several marathons and riding unicycles.
Over the years I've enjoyed working on committees, having been on two school boards for several years, chaired the Te Aroha Noa Community Services Trust for several years, along with being a Community Worker and Industrial Chaplain for 9 years. I've been an Elder in our church for 30 years having been Chair and Secretary for many years as part of the churches Leadership Team. As a Civil Engineer with several organisations I've had numerous management and leadership roles.
Then in 2009-10 I undertook the SGM training programme for Spiritual Direction and became an associate member of ACSD before gaining full membership 3 years ago. Just recently I completed my supervision training for spiritual directors. For 3 years now I have been involved with co-facilitating a Seven Day Silent Retreat at Featherston. In 2013 Bev and I set up our own people helping ministry called "Room With A View Ministries" which offers Counselling, Supervision, Spiritual Direction, Personal Debriefing and Retreats.
During my short time of being involved as a Spiritual Director I have come to appreciate the critical place and role that ACSD in NZ is to its members and consequently I would value having the opportunity to represent its members to ensure that the core values, culture, ethics, constitution, training, personal development, etc are upheld so that Christian Spiritual Directors have an association that ensures that this ministry can continue to support and enable SD's to effectively offer soul care while building God's Kingdom.
---
Anne Chrisp, Palmerston North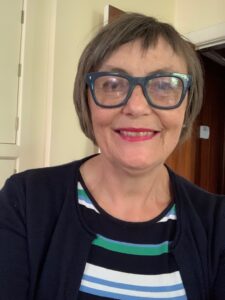 Anne remembers, as a 5 or 6 year old, lying on the grass gazing at clouds. A contemplative approach is part of who she is, and so it was a natural step, as the mother of 3 school aged daughters, and unable to easily progress a law career, in 2001 to enrol in the Spiritual Directors Training Programme. The course equipped her firstly for work as a chaplain at Ucol [the local polytech] and later as a ministry enabler with rural Rangitikei parishes.

This led in turn to further study [EFM and an LTh with honours], ordination in the Anglican Church and 11 years as Vicar at St Peter's in Palmerston North. In this role, Anne continued to be fed by the contemplative tradition. For others as well as herself, she led quiet days and retreats.
Offering spiritual direction remained part of her life too, and she became a
member of SDI [Spiritual Directors International], attending their 2009 conference in Dublin and pilgrimage to Iona.
Along the way, Anne has been trained in the Enneagram in the Narrative tradition, and leads workshops on this. She also leads days teaching and exploring dreams, a more recent interest.

Anne lives in Palmerston North with her husband, John. Now retired from parish ministry, she enjoys time for creative pursuits like pottering in the garden and sewing as well as trips to Wellington to visit her first grandchild.
Steve Tollestrup, West Auckland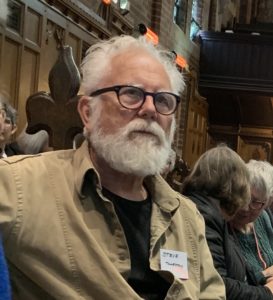 As a follower of Jesus, I have a clear commitment to the advancement of contemplative spirituality here in Aotearoa/New Zealand and the important role that a competent, innovative and member focused ACSD can engage to that end.
Steve has worked as executive director of TEAR Fund and ITIM and more recently sat on a local board in the Auckland Council. He runs a consulting business Ploughshare Consulting and brings the following skills to the table:
Respectful and informed ecumenical and inter-faith perspective
Current with issues and developments in contemporary spirituality and theology.
Active personal spiritual and contemplative practice
Confident skills in governance, strategic planning, organisational development and building sustainable funding bases.
Competent diplomacy and collaborative skills.
---
Amy Armstrong, Dunedin
I have been working in a role as Pastoral Leader for the Catholic Diocese of Dunedin for about two years. I have also been in tertiary chaplaincy at the University of Otago for twelve years. In both roles, I try to bring God into the everyday lives of people by helping to build community, creating environments for prayer, and providing opportunities for service.
​I strongly believe that people know God more fully through knowing themselves better, so meeting with people for spiritual direction and faith formation is also part of what I do. I share this life and ministry with my husband, Paul and our three-year-old son, Anton. I feel blessed and enriched by this ministry, and the people I encounter along the way. amya@cdd.org.nz
---
Di Woods, Wellington (mostly)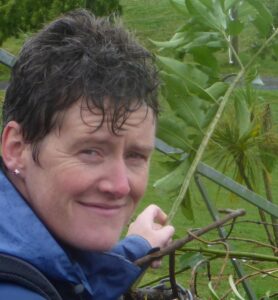 I did SGM's spiritual direction training in 1998-99, and have been an Anglican priest for 20+ years in either parish ministry or chaplaincy.
I currently serve as a chaplain with NZ Defence which brings
* six years (minimum) in Wellington;
* an awareness of a different age demographic than the Anglican church;
* a secular work environment;
* a predominantly 'staff officer' type of role, helping with the organisation and structure of Defence Chaplaincy – hopefully providing some transferable skills to ACSD.​Otherwise I enjoy hockey, getting used to my electric bike, and watching the sun go down with a glass of wine in hand.
---
Jeannie Martin Blaker, Auckland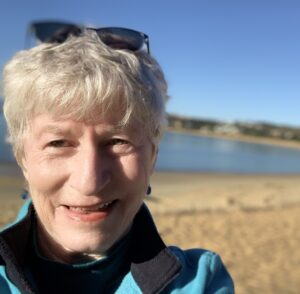 I am married, and live in Auckland enjoying life as a spiritual director and supervisor. I am involved with the SGM Spiritual Directors Formation Programme, and lead occasional retreats for different churches.
​
The desire to deepen my own walk with God led to seeking spiritual direction for myself, and then a longing to share that with others.
​My background was early involvement with an evangelical organisation in disciple making and evangelism, before embarking on a career in teaching and language teacher education with a particular interest in literacy education for refugees.
---
Rosemary Neave, Secretary and Treasurer
Rosemary has a background working in the Anglican Church, at the Women's Resource Centre in Auckland, and retains an interest in post denominational Christianity.
She designs websites, does social media coaching, and also works part time for Ruth Dyson MP as her diary secretary.
After living in Auckland and Northland for most of her life, Rosemary now lives with her partner Cynthia in Redcliffs Christchurch.