Why Join The Association of Christian Spiritual Directors?
 Do you feel called to a ministry of spiritual direction? Spiritual Direction can be a lonely ministry.
 Join the ACSD to find some spiritual and professional sustenance for your SD ministry.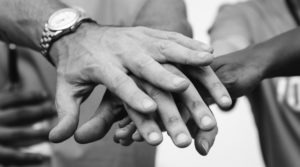 If you have spiritual direction clients and are having ongoing supervision for this work, then the Association provides the NZ based professional organisation for you to be part of. 
We offer support, collegiality, accountability and resources to support your work as a Spiritual Director.
Why join the Association?
People seeking Spiritual Direction can find you online. Your name and email contact is listed on the Association web site. This is updated regularly.   This is one of the principal places that people in NZ can search for a Spiritual Director.
Get full contact details of current members, which enables those seeking spiritual direction to locate a director in their area.
This list also provides names of members who offer Supervision.
Our membership list also notes whether people offer Supervision or Spiritual Direction via Skype or similar means.
Come to our Biennial Training Event – an opportunity for refreshment and learning open to members of the Association.  Held alternately in the South and North Island.