Full Member of Association
I offer Spiritual Direction online as well as in person
Trained and offers supervision
Presently accepting clients
Waikato
Chaplaincy, Church Leadership, Hearing God in nature
Contemplative, Covid Vaccinated, Facilitates spiritual formation groups, Leads Retreats, Welcomes LGBTI+
Contact details
Add to favourites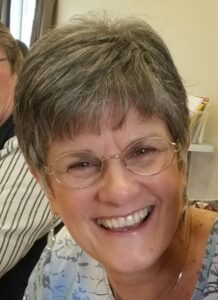 Religious background
Born into a non-religious family, I became aware as a child of the spiritual realm, was told of God's love by a neighbour and chose to follow the way of Christ as a teenager. Explored other paths and returned to that path as an adult. I was heavily involved in the Baptist tradition for many years and those years remain a significant part of who I am and how I live.
Some years later I moved to the Anglican part of the Church family which provided me with unexpected opportunities to explore, learn and grow. These included training in industrial chaplaincy, CPE, spiritual direction, clinical supervision, ordained ministry as a priest (1996), Myers-Briggs facilitator and Ministry Enabler. I am a professed member of the Third Order of the Society of St Francis and a Novice Counsellor in that community.
My personal spirituality and theology reflects a celtic/creation Christianity which remains open to ongoing exploration and learning.
Approach to spiritual direction
My preferred model of ministry is Mid-wife; coming alongside others to help bring to birth those things waiting within to be realised, named, embraced and expressed in life and ministry.
I believe every person and their journey is unique to them and I am committed to empowering people to explore in their own way, naming not only their experiences and insights but also how they wish to respond to the invitations and challenges therein.