The local Wellington planning group for our next training event (TE) have been working on your behalf and have some exciting announcements to make….
Our theme is "Grounded"
Our keynote speaker will be Alan Jamieson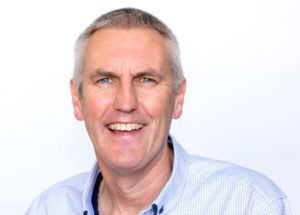 Alan recently completed his spiritual direction training with Te Wairua Mahi, and has for many years been Senior Pastor at Christchurch's South West Baptist Church. Alan also teaches Missional Leadership and Christian Spirituality at Carey Collage and is the new general director of the New Zealand Baptist Missionary Society.
Alan Jamieson is well-known within New Zealand churches for his well-researched and thought-provoking writings on the relationship between church, faith and culture in New Zealand. We are excited that he is available and willing to share with us.
We appreciate that some will be disappointed not to hear Joy Cowley, however Joy has graciously offered to run an entirely separate 3 day retreat for those who are interested. Click here for more information.
Cost?
We are pleased to confirm that there is no increase from the cost of the 2019 event. Final figures are being worked out as you read this, and will be available soon – largely dependent on whether you prefer twin share accommodation, or a premium single room.
Transport?
Flights are already available for September 2021 with Air NZ, so for those of you wanting to arrange transport, know that registrations will open at 9am, ready for a 10am start on Friday – and we will finish after lunch on the Sunday. In due course we will ask who needs help with getting from the train station in Waikanae to El Rancho itself. When booking flights – remember that there is also an Open Day on the Thursday from 10-4pm
Seminars/Workshops at Grounded
Finally, we are currently compiling seminar options for the main TE. If there is any ACSD member who would like to offer a seminar, please contact Helen Tripp (david.tripp@xtra.co.nz) asap.
But wait, there's more!
As in previous years, there will be a preceding "Open Day" (also open to non ACSD members) on Thursday 2nd September 2021, from 10am till 4pm. 
This will be in a location closer to Wellington City (TBA). Transport options to get you and your luggage to Waikanae at the end of this day will be explained nearer the time.
The emphasis is on Professional Development, and we are excited to offer at least four different workshops from which you can select the one that best suits you… full details coming soon!