Add to favourites
The Executive of the Association carries some indemnity insurance for their work as an Executive on behalf of the Association of Christian Spiritual Directors. Some of you are covered as clergy and other employment packages, and some of you have been asking whether we know of cover.
Through this, we are also able to offer Professional Indemnity Insurance to Members of the Association through the same broker Michael Ladd Michael.ladd@crombielockwood.co.nz
As of February 2019 the rates are:
Indemnity limit $250,000: $410.00 Excl GST
Indemnity Limit $500,00: $460.00 Excl GST
Indemnity Limit $1,000,000: $610.00 Excl GST
Michael describes the cover the following way: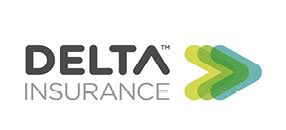 All the above options automatically include Public, statutory and employers liability with the limits of $1,000,000, $500,000, and $500,000 respectively. The standard excess is $500 for all options and for the liability covers as well.
There is also the Cyber Liability endorsement with an indemnity limit of $250,000 and a legal prosecution defence costs extension.
In short, the policy has extensive cover and is very cheap for what you get. It would be difficult to find anywhere else that will provide the same quality of cover for the same price.
It is worth noting that all policies share the same renewal date the 1st of April so any policy placed between now and the beginning of April will have to be extended to April 2020 as we can not place a policy shorter than 6 months. Premiums are also subject to a claims history.
If anyone is interested in this policy they can contact myself via my email, Michael.ladd@crombielockwood.co.nz or via either of my numbers, my main contact number being 04 381 8239.
Here is a proposal that would need to be completed by anyone who wishes to take out this insurance