Add to favourites
Lyn Taylor of Otago Tertiary Chaplaincy Trust Board writes:

Many of you will already aware that our remarkable chaplain of 20 years, Greg Hughson, is retiring soon from his ministry with us. He has served faithfully and capably for so long, contributing to the wellbeing of students and staff, and enhancing our tertiary culture and experience. We will miss him very much!
Greg's retirement means that we are looking to make a full-time (or two half-time) appointment(s) to our Chaplaincy Team.
Below, I have included a link to the Job Description; a Short Advertisement; and a Long Advertisement. Applications close at noon on 18 November.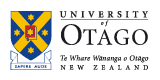 The job description is available here: https://www.otago.ac.nz/chaplain/about/chaplaincytrustboard.html
The Otago Tertiary Chaplaincy Trust Board (OTCTB) is an ecumenical Christian Board responsible for providing Chaplaincy at the University of Otago and at Otago Polytechnic. We are seeking to appoint an Ecumenical Chaplain based primarily at the University of Otago, Dunedin. The position could either be filled by one person full time or two people half time. The successful applicant will work as part of the Ecumenical Chaplaincy team at the University and Polytech.