Full Member of Association
I offer Spiritual Direction online as well as in person
Trained and offers supervision
Presently accepting clients
Bay of Plenty
Abuse survivors, Chaplaincy, Grief and Loss, Men's spirituality, Mental Health
Contemplative, Covid Vaccinated, Welcomes LGBTI+
Contact details
Add to favourites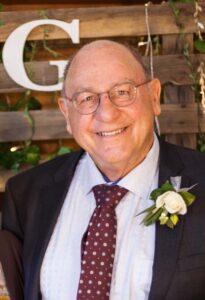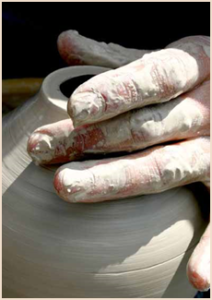 Religious background
My background was in the rural heart of the King Country where I grew up on a dairy farm and attended a small local school and the Anglican Church. My secondary schooling was at King's College in Auckland which equipped me with an academic background and a sense of call to ordained ministry.
After 13 years of shearing and shepherding in various parts of New Zealand and Australia, I studied theology at St John's College (Auckland), and was ordained deacon and priest in 1982. Having met and married Adrienne at St John's we served a co-curacy at St Mary's, New Plymouth.
My subsequent experience as a priest and pastor has included hospital chaplaincy, several parishes including the development of a social services agency in Dannevirke, establishing new mission in Papamoa East, engaging in bi-cultural ministry in Ōpōtiki and finally becoming vicar of Otumoetai.
Nowadays I help out with occasional Sunday worship and continue to offer counselling and supervision, also spiritual direction which has become my greatest vocational love. I find accompanying others in their spiritual journey to be rewarding and satisfying, and also a great honour and privilege.
Adrienne and I have two adult children and four grandchildren who bring great joy to our lives.
QUALIFICATIONS
Spiritual Director (SEED Trained)
Forty-Day Ignatian Retreat;
Licentiate in Theology (Hons);
Post Grad Cert. in Supervision;
MCOUNS (1st Cl Hons);
Approach to spiritual direction
My understanding is that Spiritual Direction is the ancient art of accompanying another person on their journey with God. It provides a relationship of listening, support and spiritual companionship for the Directee. The Directee's relationship with God and experience of God form the prime focus.
The prayer life of the Directee can be shared and developed. Life issues, biblical themes, stories and dreams can be explored in relation to the spiritual journey.
God is the primary Spiritual Director from whom both the Directee and their companion seek divine presence and guidance on the journey of Spiritual Direction.
Spiritual Direction is epitomized by Jesus who said to his disciples "Come apart and rest awhile".
GUIDING PRINCIPLES
I seek to
respect the principles of culture and creed which people hold dear.
be committed to ongoing professional development in spiritual direction through supervision, reading, retreats, prayer and the guidance of my spiritual director.
follow the Code of Ethics as a member of the Association of Christian Spiritual Directors — Aotearoa New Zealand (ACSD)