Full Member of Association
I offer Spiritual Direction online as well as in person
Presently accepting clients
Canterbury / Christchurch
Creativity and Spirituality, Grief and Loss, Women's spirituality
Charismatic, Contemplative, Leads Retreats
Contact details
Add to favourites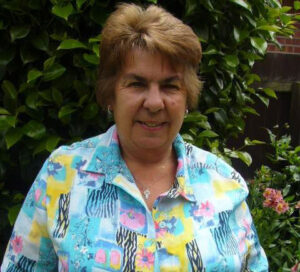 Religious background
I am an Anglican and have worshipped within that denomination all my life. I felt the call to ordination in 2000 and was ordained in 2004. For some time I was full time teaching and undertaking voluntary ministry but in 2013 I was invited to serve in the parish of Avonside where I am today.
I trained as a Spiritual director immediately after completing my theological training and have had a small number of directees ever since.
Approach to spiritual direction
Spiritual direction is a sacred space. It is a chance for a person to share of themselves in a caring safe environment, a place where God is the unseen presence in all our discussions.
I was trained by Spiritual Growth Ministries and am an ordained Anglican priest and am currently the vicar of a small Christchurch parish. I love the privilege of sharing with others as they journey with God along the path of life.