Interest: Creativity and Spirituality
Filter results below: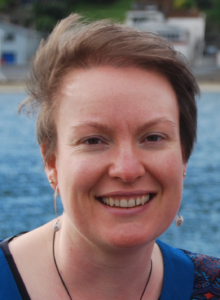 I offer Spiritual Direction online as well as in person
Not presently accepting clients
Kapiti Coast
Abuse survivors, Church Leadership, Creativity and Spirituality, Grief and Loss, Hearing God in nature, Interfaith, Motherhood/parenting and faith journey, Recovery from Trauma, Sustainability, Treaty Partnership, Wellness, Women's spirituality
Spiritual Direction is a regular conversation in which you are supported to notice and attune to Divine presence active in your life. It is a place to explore the happenings of daily life through the lens of spiritual communion. God is always speaking. It is for us to learn how to tune into this communication. Our conversations are a safe space to bring, questions, experiences of all types and be with them in a non-judgemental and curious way. Spiritual direction connects us with our heart space. When problems arise in life these can be brought into spiritual direction, they will be explored with the key focus of where is God/Love in this problem.
---