Full Member of Association
I offer Spiritual Direction online as well as in person
Presently accepting clients
Otago Southland / Dunedin
Church Leadership, Grief and Loss, Men's spirituality
Contemplative, Covid Vaccinated
Contact details
Add to favourites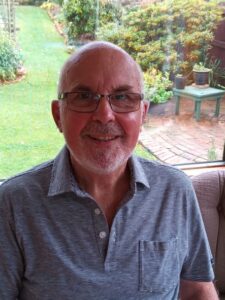 Religious background
My background is Catholic. My best fit is contemplative Christianity. My faith journey has been gifted by wise mentors, books and authors, study and retreat experiencesn.
Approach to spiritual direction
I enjoy that spiritual direction provides an opportunity to accompany people as they attend to God's presence in their lives. On the road to Emmaus the disciples told the story of their experiences. Don't we sometimes walk without recognising Jesus?
I seek to be a companion who listens, respects and is sensitive to others' insights and journey.