I offer Spiritual Direction online as well as in person
Trained and offers supervision
Presently accepting clients
Canterbury / Christchurch
Contact details
Add to favourites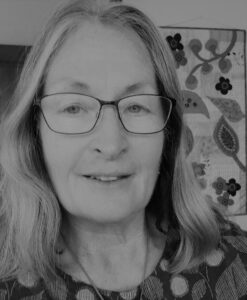 Religious background
If you can't get hold of me I'll be in my garden, playing with my grandchildren, watching birds or the tides coming and going in the estuary. Mostly just following my pilgrim heart.
Approach to spiritual direction
I am a Catholic woman, married with children and grandchildren. I belief in the extravagant, tender and mysterious love of the Trinity. I am a contemplative and my approach to spiritual direction is to offer a hearth space, where ones life and faith can be shared and heard and where the tender motions of Love are noticed.
All are welcome and I also offer creative contemplative retreat days, dream workshops and companionship on silent retreats when requested.
I am also happy to supervise spiritual directors.