Add to favourites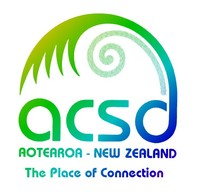 ACSD (A-NZ) have  a new logo as you can see.
The Spiritual Directors' Biennial Training Event happens  in late August (28th – 30th). Information and registration information has been added to the Members' pages. Check here:
You will need the Member login password to access this material. Minutes from thew 2011 & 2013 Members' Biennial Meeting and the latest Member newsletter are also in these pages.