Add to favourites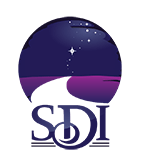 Spiritual Directors International is offering a group spiritual companionship session on-line in the New Year.
This session is free for SDI members. It will be held on January 19, 2021 at 2:30 PM (Seattle time), or Wednesday Jan. 20, 11:30 AM (Auckland, New Zealand time!) January's session will be led by Association member Fran Francis who is also the national Co-ordinator for Spiritual Directors Formation Programme with SGM.
This is for refreshment not PD. 75 mins of contemplative connection with God and others around the world.
More on this here https://www.sdicompanions.org/sdi-events/group-spiritual-companionship/