Add to favourites
Review of Walk with Me, Spiritual Direction with the LGBTQ+ Community by Bradley A Leger
Published in Presence, An International Journal of Spiritual Direction, vol 24, no 4, pp 42-53, Dec 2018) Read it here

Reviewed by Trish McBride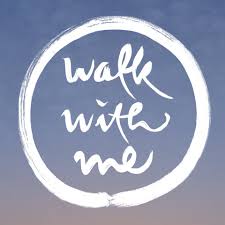 Walk with Me, Bradley Leger's article from Presence deserves deep consideration by all spiritual directors who are members of ACSD.
Whatever our perspective on providing spiritual direction to members of the LGBTQ+ (Lesbian, Gay, Bisexual, – not included here by Leger, Transgender, Questioning/Queer and Intersex other) communities, there is much here to ponder.
I recommend it to all spiritual directors as an important contribution to professional development. It contains valuable learnings beyond the primary topic.
An early quote: "As professionals who seek the highest ethical standards, spiritual directors should have the necessary skills and insights to walk with this population." To offer spiritual direction to seekers from those particular communities needs a good understanding of their personal community and culture.
Leger quotes a framework for the development of Cultural Competence…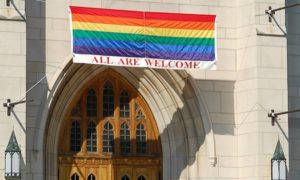 This has much wider implications for spiritual direction than his particular focus, eg for working with directees of other denominations, faiths and nationalities.
It traces growth through six stages from Cultural Destructiveness to Cultural Proficiency, and ways to grow in this competence.
Other important components are an explanation of terms used as identifiers by people of varying sexual identities, and a profound diagram of the Dimensions of Human Diversity, which again is applicable in many other areas, and has value as a training tool for all spiritual directors.
There is a three-stage outline of adult spiritual development in spiritual direction, which has some parallels with Fowler's Stages of Faith, as well as suggestions for implementing it by spiritual directors. Leger has quoted many authors and experts.
Jung identified five positive gifts offered by male homosexuals to the world and Leger comments that these are also true of other members of the various communities. One of these is spiritual leadership. Others quoted are Catholic and Episcopal priests and theologians, and Methodist ministers, as well as psychologists, psychotherapists, a professor of Counselling, the Emotional Intelligence and Diversity Institute and The National Center for Cultural Competence.
While the article focuses on offering spiritual directors education and growth paths in this area, Leger does acknowledge that LGBTQ+ people will usually bring a deep woundedness to their spiritual direction, from societal, Governmental and church condemnations, historical, communal and personal.
Healing, the journey to wholeness in God is something that spiritual directors can support more effectively, when they better understand the needs of individuals from these communities
Any careful reader of this article will find much to provoke self examination and a wider frame of reference. It did this for me.