Full Member of Association
I offer Spiritual Direction online as well as in person
Trained and offers supervision
Presently accepting clients
Auckland / Central Auckland
Climate Change, Grief and Loss, Social Justice, The Environment, Wellness, Women's spirituality
Contemplative, Evangelical, Leads Retreats, Welcomes LGBTI+
Contact details
Add to favourites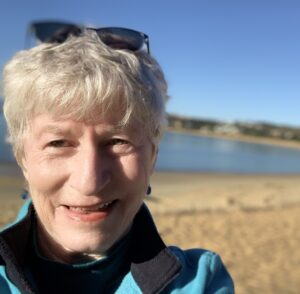 Religious background
I offer both Spiritual Direction and supervision. I have had a Presbyterian upbringing, been involved in Navigators discipling and evangelism, now attending an Anglican church since 2000.
Approach to spiritual direction
I have delighted in listening with those who have come up against some life experiences which cause them to question their faith. Those who are new to spiritual direction are very welcome to explore this and learn to become more attuned to God's voice.