Interest: Wellness
Filter results below: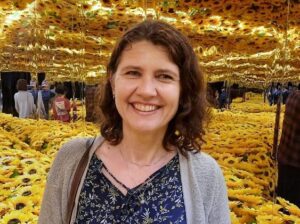 Offers spiritual direction online
Presently accepting clients
North Auckland
Quiet Space Spiritual Direction - I offer a safe and confidential space for you to come as you are, pause in the midst of the busyness of life and explore...reflect...wonder about yourself, about God, about everything and anything, really. As a spiritual director, my role is to facilitate this space, believing that God speaks in infinite ways - we need only be still.
---
Offers spiritual direction online
South Auckland
I believe spiritual direction is primarily about helping the directee listen to God, speak to God, and respond to God's invitations. I work with people to help remove any barriers to this communication with God, and we do that through a variety of ways- through art, the imagination, movement, scripture, silence, and stillness. My deep joy is watching people explore prayer, contemplation, and the whispers of God for themselves through the work of the Father, enacted by Jesus, and breathed on by the Holy Spirit.
---