Full Member of Association
Presently accepting clients
Auckland / Central Auckland
Community Church, Inter Denominational
Chaplaincy, Grief and Loss, Women's spirituality
Contemplative, Covid Vaccinated, Evangelical
Contact details
Add to favourites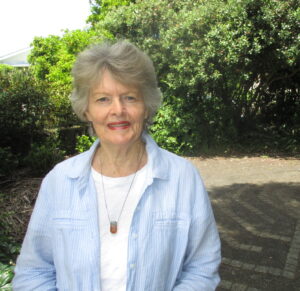 Religious background
The community of faith has been a formative and enriching place throughout my life. The experiences of living crossculturally in Fiji teaching at a Mission School, visiting India for 2 months each year for 11 years, teaching 'Spiritual Formation' and serving at a Girls Orphanage have challenged, invigorated and stimulated the shape of my faith.
Most of my adult years have been spent in Pastoral Ministry with my husband. I have trained as a counsellor, Supervisor, and Spiritual Director all to enhance my passion to journey with people and God in the mystery of life.
Approach to spiritual direction
To provide a space where clients can experience safety, acceptance and know they are welcomed by God wherever they are at that moment in life. Where I can offer loving attention to who they are, whatever they bring and offer discernment and insight to help clarify 'where they are" leading to a place of hope and trust.
I have a particular interest in the Labyrinth as a place of literal journeying involving body, soul and spirit to process and find new quietening, insight and understanding . I have a Labyrinth that I can offer for any Directee for both a Spiritual Direction Session or for their own private use.
Visual symbols are important to me, that I offer by way of 'having out' in my Spiritual Direction Space for the Directee's visit that they may or may not pay attention to. These will be relevant to the seasons of the year , seasons in the Christian Calendar, or just there because of the prompting of the Spirit.
I prefer to see clients face to face.