Full Member of Association
I offer Spiritual Direction online as well as in person
Presently accepting clients
Wellington
Church Leadership, Climate Change, Creativity and Spirituality, Grief and Loss, Social Justice, The Environment, Treaty Partnership
Contemplative, Covid Vaccinated, Leads Retreats
Contact details
Add to favourites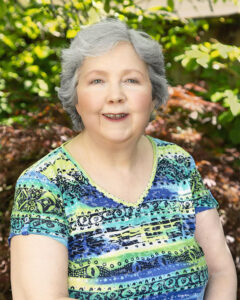 Religious background
My parents, although not Christians, sent me to Sunday School to find out about Christianity, and I consequently came to faith in the Presbyterian Church. When I went to the University of Canterbury, however, the beauty of the liturgy at the College House Chapel drew me into the Anglican Church.
In 1978, I started five years of study at the University of Oxford, but the strongest influence on me there was a contemplative prayer group run by two sisters from the Community of St Mary the Virgin, an Anglican order. I lived at their Oxford community house for a time, and was much influenced by the Anglo-Catholic stream within the Anglican Church. I also specialised in Christian Spirituality as part of my Oxford theology, and have had a spiritual director myself for forty years.
In 1986, I was one of the first two women ordained in the Diocese of Nelson. My ministry has always had a strong spirituality component, in terms of leading quiet days and retreats and, from the 1990s, giving spiritual direction. In 2001, I made a 30 day Ignatian retreat at Loyola House, Guelph. Since then, Ignatian spirituality has been an important part of my life, which I am happy to share with anyone who comes to me for direction, where this is appropriate. My formal spiritual direction training was also done through Guelph. In 2003, I moved to the Catholic Church. I continued to exercise a spirituality ministry as a Catholic, as well as being the Lay Pastoral Leader of a parish.
At various times, I have also put my historical skills to use in relationship to Waitangi Tribunal research and the Treaty settlement process, and bicultural issues are important to me. I returned to the Anglican Church in 2013 and have recently retired from parish ministry, where spiritual direction continued to be a significant part of my ministry. I feel blessed to have spent my life almost entirely in our beautiful country, and issues around climate change and the environment have become increasingly important to me and in my ministry in recent years.
I am now moving into a period when spiritual direction and retreat-giving will be my main ministry focus.
Approach to spiritual direction
I see spiritual direction as an opportunity for people to bring whatever aspects of their life they wish to share, seeking primarily to explore the question: "Where is God in this?"
I hope that through this process, people will have an opportunity to grow in intimacy with God in the way that is right for them. For on-going spiritual direction, I usually see people once a month, but obviously this is arranged to meet the needs of the individual person.
As somebody to whom the Ignatian tradition is very important, I sometimes offer people the opportunity to discern a way forward using the wisdom of that tradition. I also from time to time direct people for full Ignatian retreats in daily life. This involves a weekly meeting over 40+ weeks. More often, people will have a four or six week retreat in daily life with weekly direction. Whatever works for the person concerned!