Full Member of Association
I offer Spiritual Direction online as well as in person
Presently accepting clients
Wellington / Kapiti Coast
Grief and Loss, Mental Health, Wellness
Charismatic, Contemplative, Evangelical, Leads Retreats, Offers a retreat place
Add to favourites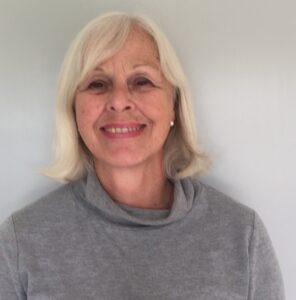 Religious background
My background now converges like a river – with many streams flowing into it.
My childhood Christian upbringing was in a Methodist church and I'm grateful for the social justice lens that has overlaid my life with. Discovering that people believed the Bible as written was revelatory to me, as I did when moving with my husband into a Presbyterian church. That was further enriched by experiencing the life and work of the Holy Spirit during the charismatic renewal that swept through NZ.
Years spent in a mission setting was built on an evangelical foundation. Contemplative spirituality has drawn me from my first taste of it at Bible College of NZ over 30 years ago and continues to form the basis of my practice.
Exploring more of the Trinitarian gospel and its inclusivity seemed to reflect so truly the character of God and has been the greatest epiphany of the past 10 years.
I still have questions on the mystery of God which remain those, questions of mystery.
Approach to spiritual direction
The hope I hold out for those I companion spiritually is that a spacious enough place will be created that the presence of God is sensed.
I also hold a particular desire to walk alongside ( virtually) people who are working in an overseas context, so they are supported to maintain their spiritual vitality in that setting.
Much of what I experienced overseas through mission life has led me to want to have a specialised knowledge of trauma, and I am still exploring the ways our spirituality helps in recovery from trauma.
As a counsellor, I can draw on some aspects of that training also when fitting. I find Interactive Drawing Therapy especially is a tool which provides insight in for spiritual direction and counselling.