I offer Spiritual Direction online as well as in person
Trained and offers supervision
Taranaki
Ecumenical, non denominational
Abuse survivors, Chaplaincy, Creativity and Spirituality, Grief and Loss, Women's spirituality
Contemplative, Leads Retreats, Welcomes LGBTI+
Contact details
Add to favourites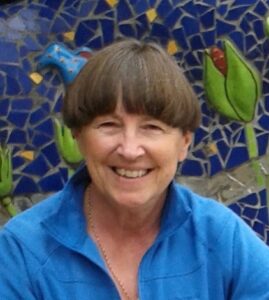 Religious background
t wasn't until I was in my 30's and struggling with life's challenges that my faith became a significant aspect of my life. It wasn't until my 40's that I answered God's invitation to ordained ministry in the Anglican church.
The journey has been full of joy, challenge, deepening trust, obedience, laughter, discovery, amazement, opportunity for growth, being supported through family health and other issues, wonder, appreciation of the natural environment, and a growing awareness of the power of God in Christ energizing the universe.
Writing, chaplaincy, quiet days, retreats and spiritual direction formation and training have been the main contexts in which I've expressed my contemplative Christianity over the last thirty years … and although I've 'retired' I still see a few directees and am just starting to write another book, this time on Ageing and Spirituality, using the Braided River metaphor to help unpack the complexity of life!
I know from my own personal experience of having spiritual director/s for thirty years, how much i have valued that sacred confidential space in which I can be myself and learn to grow in God.
It is a privilege to offer such a space to others.
Approach to spiritual direction
For me spiritual direction is :
helping someone notice and respond to the work of Love, of grace, in their lives.
sitting with someone as they explore who 'God' might or might not be for them
witnessing someone's struggle and being a non-judgmental companion
supporting someone as they negotiate their relationship with institutional religion
walking alongside a person as he or she discovers more of who they are and who the divine is
being amazed by the movement of the Holy Spirit in a person's life …