I offer Spiritual Direction online as well as in person
Trained and offers supervision
Presently accepting clients
Otago Southland
Inter Denominational, non denominational, Presbyterian
Church Leadership, Men's spirituality, Motherhood/parenting and faith journey, Wellness, Women's spirituality
Charismatic, Contemplative, Covid Vaccinated, Evangelical
Contact details
Add to favourites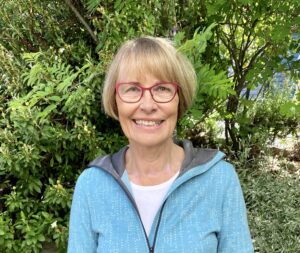 Religious background
I have been a Christian for over 40 years, living much of my adult life in other countries including Oman, India, France, Australia, Papua New Guinea and Switzerland. What a privilege to learn from other cultures and grow spiritually in many different Christian communities.
I'm grateful for international churches, small local churches, Pentecostal churches and an Anglican church. I currently worship with an enthusiastic Presbyterian community in Wanaka
Approach to spiritual direction
I qualified as a spiritual director in Europe with an American organisation, Sustainable Faith. Here my contemplative nature, long dormant, unfurled and blossomed. I soon discovered a new joy in accompanying others, whatever their stage, on the spiritual journey. I now seek to help directees notice where God has been active in their everyday life so they become more aware of the Father's loving gaze.
I encourage the stillness that's needed for presence and encounter with the Holy Spirit. My desire is that spiritual direction would also result in the living out of a deepening relationship with Jesus, ultimately bringing blessing to others. Conversations are confidential, offering grace not judgement. I welcome an initial informal chat before engaging in regular meetings.
I am also able to offer supervision of spiritual direction and of ministry practice for those in paid or voluntary Christian work. I have a Post Graduate Diploma in Professional Supervision from the University of Auckland.