Add to favourites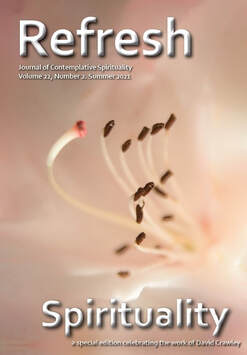 After ten years editing Refresh, Diane Gilliam-Weeks is stepping down.
We're now looking for that special someone with a passion for communicating contemplative spirituality.
Key attributes and skills
A Christian contemplative with
Passion to edit Refresh and familiarity with publishing
Flair working with images, poetry, story
Initiative in seeking contributions
A network of contacts and connections around New Zealand
An intuitive sense about whose writing will connect with Refresh readers
Good editing skills
Willingness to work for love and the SGM annual 7-day silent retreat as koha for editing [or equivalent!]
The successful applicant may call anywhere in Aotearoa home.
Expressions of interest close 12 February 2021. Email SGM Workgroup Convener, Jane Wilkinson janeinwelly@gmail.com. Interviews will be completed by 26 February 2021.