I offer Spiritual Direction online as well as in person
Trained and offers supervision
Presently accepting clients
Anglican, Baptist, Inter Denominational, non denominational
Chaplaincy, Grief and Loss, Mental Health, Social Justice, Wellness
Charismatic, Contemplative, Covid Vaccinated, Evangelical
Contact details
Add to favourites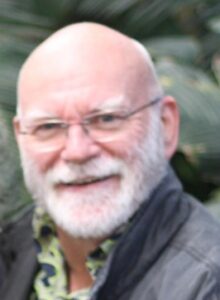 Religious background
I was brought up in England with a mother who showed me there was a spiritual life through her Anglican and Pagan practices and a Father who showed me how to respect and love those closest to you.
I came into a personal living faith with God when I was 16yrs old and became part of a local Anglican Evangelical community. Later I trained and worked as a Registered Nurse where I met my wife Eve a New Zealander! We had both lapsed in our faith practices and our relationship with God, but once we were married we started back on the journey.
We have two married sons living close by and 5 grandchildren aged from 6yrs to 13yrs who are wonderful delights.
We have been part of the Baptist movement in New Zealand for over 30yrs We were part of a church plant on the Eastside of Christchurch which I Pastored for 12yrs and then became part of the Pastoral team out at Rangiora. I Have worked as a Industrial Chaplain and and at present work in the Mental Health Wellbeing space as well as Spiritual Direction and Supervision. We attend North City Church, Christchurch.
My faith has evangelical and charismatic roots and has been broadened by a more contemplative life and a intentional move towards a more emotionally healthy spirituality.
I have been privileged to have journeyed with folk who have suffered abuse, neglect, mental, emotional and spiritual ill health and am in awe of what can happen when people experience love, acceptance, grace, mercy and forgiveness
Approach to spiritual direction
I see Spiritual Direction as being a companion in accompanying others to become aware of what God is doing in and around them so that they can respond to, and partner with God in it and therefore take pleasure in seeing what unfolds.
Its being fully present to another through listening Incarnationally as they explore their life's journey, asking questions that enables self reflection, understanding and growth.
I see that God is in and around the everyday ordinary things of life, there isn't secular and sacred he is with us in it all.