I offer Spiritual Direction online as well as in person
Presently accepting clients
Auckland / North Auckland
Creativity and Spirituality, Grief and Loss, Interfaith, Social Justice
Contemplative, Covid Vaccinated
Contact details
Add to favourites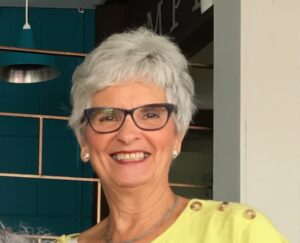 Religious background
I am a cradle Catholic who was raised in both a faith centered family and community, and educated by the Sisters of Mercy. I was active in a Parish Youth Group during my teenage years during which time I was introduced to attending Retreats run by the Cenacle Sisters.
In time I discovered this was the ministry I felt "really at home in" eventually becoming a part of their community as a "Companion". As part of my journey I was also involved with the Catholic Charismatic Movement for a number of years which eventually led me into a more contemplative prayer life.
Over the years and continuing to attend many Retreats and Faith courses offered by various communities I was led to train as a Spiritual Director through Spiritual Growth Ministries.
Approach to spiritual direction
My approach to Spiritual Direction is as a companion who walks alongside another as they seek to unfold the wonder and mystery of how God is being revealed in and through the everyday moments of their life story.
Within a non-threatening welcoming quiet space, and through active deep listening as your companion, is offered the invitation to confidentially explore your relationship with God enabling discoveries and insights that are waiting to be noticed as faith becomes awakened and deepened.