Full Member of Association
I offer Spiritual Direction online as well as in person
Trained and offers supervision
Presently accepting clients
Bay of Plenty
Abuse survivors, Creativity and Spirituality, Grief and Loss, Mental Health, Women's spirituality
Contemplative, Welcomes LGBTI+
Contact details
Add to favourites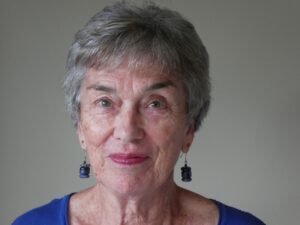 Religious background
I was brought up in the Presbyterian church, but have gone to other churches at different times in my life.
I now consider the community that I live in as my church. where I help lead a group for the elderly and also run a Death Cafe.
I read widely and take my own spiritual growth seriously.
Approach to spiritual direction
I am a trained counsellor, so I am coming to you with a variety of skills, most importantly listening and following your lead.
I use an approach of gentle questioning and use drawing therapy to help clarify, and find ways that allow you to get a clearer picture of yourself and your spiritual journey.