I offer Spiritual Direction online as well as in person
Presently accepting clients
Canterbury / Christchurch
Creativity and Spirituality, Hearing God in nature, Sustainability, Treaty Partnership, Wellness, Women's spirituality
Contemplative, Ignatian Spiritual Directors, Leads Retreats
Contact details
Add to favourites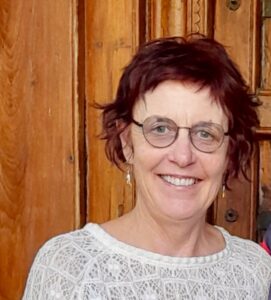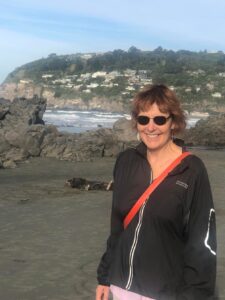 Religious background
My initial experience of God came through brokenness and desperation. Through this doorway I experienced love and transformation. I've straddled many Christian denominations, and have been hugely blessed in the catholic tradition, working for many years as the Administrator at St Francis Retreat Centre in Auckland. I'm now married (a late starter in my sixties) and live on the outskirts of Christchurch. I completed the Ignatian Spiritual Direction training 'Te Wairua Mahi' in 2020. I enjoy helping to facilitate silent retreats and it's a privilege to accompany people in their sacred journey, as they seek to give expression to the movements of God in their life.
I have a special interest in the poetry of words, beauty and the ongoing work of creation around us and within us
Approach to spiritual direction
Every person is a mystery, even to themselves! The mystery of the universe speaks uniquely and personally to each of us. I seek to offer space for another to feel free to give expression to this dynamic in their life – and listen to these movements of God with them and where it may be calling or guiding. I see my role as 'Accompanying' another.
I've personally found that spiritual direction in my own life has been transformative and my desire is to 'hold space' for others to experience this freedom. Life is an ongoing deepening adventure.
I live near Kaiapoi north of Christchurch, and very happy to meet on line or in person.