I offer Spiritual Direction online as well as in person
Presently accepting clients
Waikato / Taupo
Church Leadership, Men's spirituality, Wellness
Charismatic, Contemplative, Covid Vaccinated, Evangelical, Leads Retreats
Contact details
Add to favourites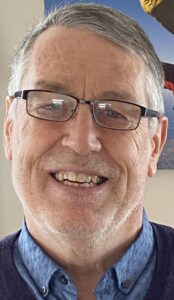 Religious background
Brought up Presbyterian, saved in the Salvation Army, discipled in the Apostolic church and now planted in the Baptist church in Taupo.
Approach to spiritual direction
We explore together where God sits with you today by offering a space to reflect and examine God's activity and your response. There may be the use of quietness, the psalms and art as entry points into your inner life – seeing how they mirror your experience.