Full Member of Association
I offer Spiritual Direction online as well as in person
Trained and offers supervision
Presently accepting clients
Auckland / East Auckland
Anglican, Ecumenical, non denominational
Creativity and Spirituality, Grief and Loss, Mental Health, The Environment, Wellness
Charismatic, Contemplative, Covid Vaccinated, Leads Retreats, Welcomes LGBTI+
Contact details
Add to favourites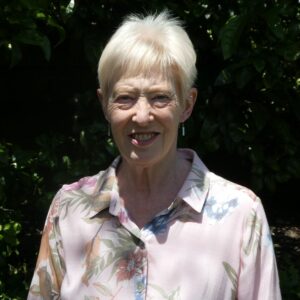 Religious background
My background is Anglican, my journey varied and on-going. My best fit is contemplative Christianity, and my faith is Jesus-centred.
Approach to spiritual direction
As a spiritual director I accompany those who want to become more attuned to God's presence in their lives. I offer a quiet, hospitable, sacred space to reflect, to explore, to question and to engage with God's invitations.
Happy to meet in person or online – I live in Glendowie