Full Member of Association
I offer Spiritual Direction online as well as in person
Trained and offers supervision
Not presently accepting clients
Wellington / Kapiti Coast
Creativity and Spirituality, Grief and Loss, Men's spirituality, Wellness
Charismatic, Contemplative, Speaks Māori
Contact details
Add to favourites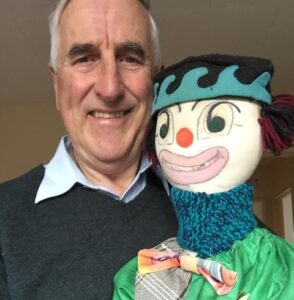 Religious background
/My origins are Presbyterian Scottish and Irish Catholic with a lovely mix of Duncan's, O'Connors and Galway Cody's. A certain strong independence is in my blood from the conscientious objectors on my father's side being threatened with prison if they did not fight for the British. So they fled A/NZ to become scholars, religious and priests!
My mother taught me a love of people and gardens (even to 'borrowing' cuttings out walking). My dad taught me the organisational skills of taking notes and writing.
My own spiritual journey mingled with Māori and I have ended up alongside the local whānau. I have been privileged to study at Te Wānanga o Raukawa. I might qualify as their longest time pupil! Hand in hand with that is the gift of some insight into Māori spirituality.
Approach to spiritual direction
My approach is to listen deeply to what the Spirit is doing in a person's life