Full Member of Association
I offer Spiritual Direction online as well as in person
Not presently accepting clients
Auckland / South Auckland
Climate Change, Creativity and Spirituality, Grief and Loss, Motherhood/parenting and faith journey, The Environment, Wellness, Women's spirituality
Charismatic, Contemplative, Leads Retreats
Contact details
Add to favourites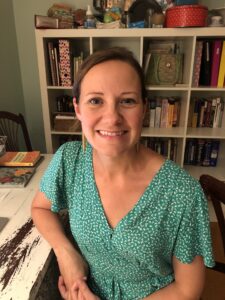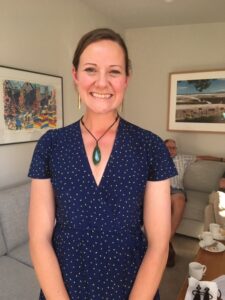 Religious background
Charismatic Assemblies of God with Baptist roots. Currently I'm a contemplative and Charismatic Anglican. (!)
Approach to spiritual direction
I believe spiritual direction is primarily about helping the directee listen to God, speak to God, and respond to God's invitations. I work with people to help remove any barriers to this communication with God, and we do that through a variety of ways- through art, the imagination, movement, scripture, silence, and stillness.
My deep joy is watching people explore prayer, contemplation, and the whispers of God for themselves through the work of the Father, enacted by Jesus, and breathed on by the Holy Spirit.
I am passionate about the integration of the mind, body and spirit, and my hope is that through our work we can explore new pathways to enter into the heart of God. I have a Masters Degree in Christian Studies from Regent College, and I am a classically trained ballet and contemporary dancer. I often use these skills to guide me in my work.
Lastly, I'm married with three children ages 8, 6, and 5, and I know the difficulty of making space with God in the busy-ness of motherhood and parenting. I'm passionate about helping others navigate this stage well while creatively journeying with God in the process.