I offer Spiritual Direction online as well as in person
Not presently accepting clients
Auckland / Central Auckland
Creativity and Spirituality, Grief and Loss, The Environment, Wellness, Women's spirituality
Contemplative, Leads Retreats, Welcomes LGBTI+
Contact details
Add to favourites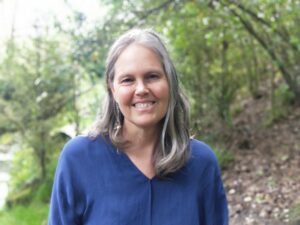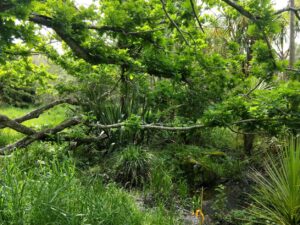 Religious background
My faith journey has had several quite different incarnations. I was raised in a low key but solid Christian family, and we attended an Anglican church more than just at Easter and Christmas. 🙂
When I went off to university in Dunedin, I went to a charismatic Anglican church and the living out of my faith looked very different. After this there was quite a long period of evaluation and re-evaluation, much of the teaching and my experiences from that time no longer felt helpful or accurate for my life experience. After times overseas, I returned to Auckland and found Ponsonby Baptist Church.
I have been going there for over twenty years now and have delighted in the freedom to examine and challenge my faith, whilst holding to my core commitment. I appreciate inclusivity, honesty, and contemplative practices. I'm not so keen on rules.
Approach to spiritual direction
I am trained in both spiritual direction and counselling and love to work holistically across these domains. I see this as companionship, with skills. By sharing what is going on for you in the sanctity and privacy of this relationship, you will have the freedom to explore the bigger themes of your life and also where God is dwelling in the minutiae and the day to day.
You may bring delights and struggles, confusion and conviction, and together we can see the work of God in this great big tapestry of your life.
I am experienced in using methodologies such as drawing, and sandtray work, and can assist with supporting spiritual practices such as lectio divina and contemplation. Anything usually covered by a counsellor is also well within my reach.
At all times this is given with love, encouragement and compassion. And quite often, I laugh.