Full Member of Association
I offer Spiritual Direction online as well as in person
Trained and offers supervision
Presently accepting clients
Canterbury / Christchurch
Creativity and Spirituality, Grief and Loss, Hearing God in nature, Men's spirituality, Recovery from Trauma, Wellness
Charismatic, Contemplative, Covid Vaccinated, Facilitates spiritual formation groups, Ignatian Spiritual Directors, Leads Retreats
Contact details
Add to favourites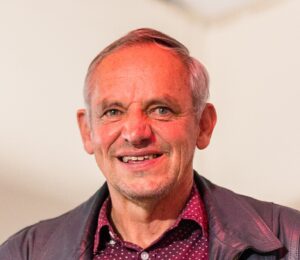 Religious background
I came to a personal faith in Jesus Christ as a 17 year old in 1975 through a local Baptist Church. The tradition within which I was discipled and nurtured for many years. I gained a Bachelor of Theology through the Bible College of New Zealand and went on to serve as a Baptist Pastor for 24 years in Lower Hutt and then Gore. I am married to Carol and have four adult children with partners and ten grandchildren. These relationships have helped shape and develop my faith.
As a Baptist I learnt to love and appreciate the Word of God, experienced the richness of the Charismatic renewal and was introduced to the Contemplative tradition. The Contemplative tradition led me to a place of depth and intimacy with God that drew on my past but added so much more to it. Completing the full Spiritual Exercises of Ignatius of Loyola in particular was a profoundly healing and transformative experience. And I am now a trained giver of the Spiritual Exercises.
God is Love! We are profoundly loved! God's desire is to draw us into an intimate, personal relationship with the Trinity. I have responded to God's initiative in my life.
Approach to spiritual direction
Spiritual Direction provides a wonderful opportunity to accompany people on their journey with Our God. I aim to listen, to draw out and ask questions that help another pay attention to God's activity and presence in their lives. I am trained in the Ignatian Tradition and draw on this in my ministry.