I offer Spiritual Direction online as well as in person
Presently accepting clients
Auckland / North Auckland
Abuse survivors, Chaplaincy, Creativity and Spirituality, Grief and Loss, Interfaith, Mental Health, Wellness
Contemplative, Leads Retreats, Welcomes LGBTI+
Contact details
Add to favourites
Quiet Space Spiritual Direction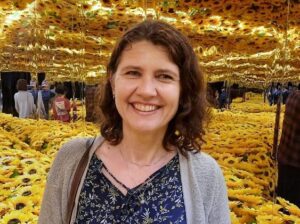 Religious background
I met God as a little girl in an Anglican Church. As a young adult I was charismatic, after which followed seasons in non-denominational, Vineyard, and Pentecostal churches – with a patch of doubt and churchlessness thrown in. I met God afresh through contemplative practices and creative expression and currently attend a Baptist Church. I work part-time as a chaplain.
Approach to spiritual direction
I offer a safe and confidential space for you to come as you are, pause in the midst of the busyness of life and explore…reflect…wonder about yourself, about God, about everything and anything, really. As a spiritual director, my role is to facilitate this space, believing that God speaks in infinite ways – we need only be still.
Depending on your preference, I bring contemplative and creative elements into the sessions. I am also passionate about the power of story – not only finding God in the story already written, but the amazing potential that exists for you to co-author your next chapter with God.