I offer Spiritual Direction online as well as in person
Not presently accepting clients
Wellington
Inter Denominational, Salvation Army
Church Leadership, Creativity and Spirituality, Grief and Loss, Hearing God in nature, Mental Health, Motherhood/parenting and faith journey, Recovery from Trauma, Social Justice
Contemplative, Covid Vaccinated, Interactive Drawing Therapy, Teacher of meditation in the Christian tradition, Welcomes LGBTI+
Contact details
Add to favourites
Be: Time for you, with God, accompanied by another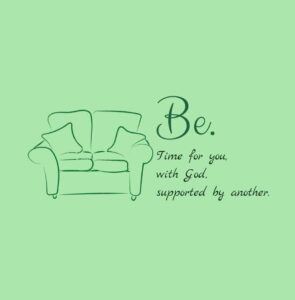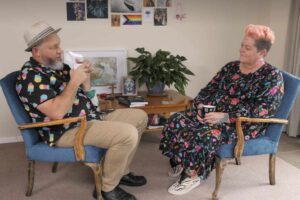 Religious background
I'm a middle-aged ex-Salvation Army officer (pastor) with two beautiful adult children, and now a gorgeous son-in-law too. I'm married to a Salvation Army officer, and we try to share two wonderful grandchildren! I'm a writer working in communications, and a published author. My husband Mat and I co-authored a book (When the Light Goes Out) about our journey with my mental health battle in 2012.
I studied at Canterbury University in the early 90s and have a degree in English and history. I then studied at Laidlaw College in the late 90s, before training at Booth College of Mission. Mat and I were ordained and commissioned as Salvation Army officers in 2006, with most of our pastoral ministry taking place in Auckland. I resigned from officership in 2020 to train to become a spiritual director and revisit my passion for writing. I'm Ngāti Pākehā and consider myself Tangata Tiriti, and I celebrate LGBTQIA+ people of faith my practice. I welcome those in ministry from any denomination, with The Salvation Army ministry context being my specialty.

I love working with images and praying with the imagination, and breathe prayers are my favourite form of prayer. I'm a maturing extrovert who loves silent retreats.
Approach to spiritual direction
Stepping into the regular practice of spiritual direction saved my faith by providing me with a safe space to take the lid off the box I had put the God of my limited understanding into. The God of my unknowing leaped out and embraced me! I'm so grateful that I had a spiritual companion accompanying me on that journey as I discovered that God is so much more expansive and gracious, loving and kind, than I had previously allowed. Having someone who listens with curiosity and compassion, and who continually provides a scaffolding of care and hope as I wonder, wrestle, rest, question, explore, discern, wander, re-orientate and wonder again, has been the missing piece to my faith. Finding a new language and way of being with God within the contemplative tradition reshaped and reinvigorated my spiritual life, deepening my relationship with God. Could God be inviting you into a similar journey? It would by my joy and privilege to accompany you.
My direction practice is called "Be". With the tagline 'Time for you, with God, accompanied by another.'