I offer Spiritual Direction online as well as in person
Trained and offers supervision
Presently accepting clients
Auckland / Central Auckland
Anglican, Assembly of God, Inter Denominational, Presbyterian
Creativity and Spirituality, Grief and Loss, Wellness
Charismatic, Contemplative, Covid Vaccinated, Evangelical, Leads Retreats
Contact details
Add to favourites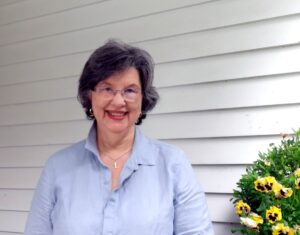 Religious background
I have worked as a missionary with Youth With A Mission in Asia/Pacific, settling in the Philippines, and at our HQ in Hawaii, in teaching, leading, working as a librarian and worship leader. I have loved the sense of group culture, being part of a community, living and sharing together. Though I do not presently live in a community, these values infuse my life and ministry.
With spiritual direction, I have clients in different parts of the world, and work on skype, zoom, messenger or any other platform.
I am presently a lay worker in our local Presbyterian church, involved in pastoral care, leading services, preparing worship resources, and leading worship.
Approach to spiritual direction
I love Eugene Peterson's description of a spiritual director:


'someone who will show up, and shut up – just to be there, an honest, prayerful presence with no responsibility to be anything other than what you have become in your obedient lifetime'.
I am probably better at showing up, than in shutting up, but I do seek to be the prayerful presence that listens with attention and intention to God, and the other, and find – in our conversation – that God is indeed at work.