Full Member of Association
I offer Spiritual Direction online as well as in person
Trained and offers supervision
Presently accepting clients
Wellington
Anglican, Inter Denominational
Abuse survivors, Chaplaincy, Grief and Loss, Interfaith, Men's spirituality, Mental Health, Wellness, Women's spirituality
Contemplative, Covid Vaccinated, Leads Retreats, Welcomes LGBTI+
Contact details
Add to favourites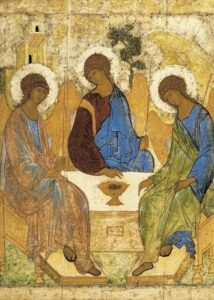 Religious background
Although I was brought up in a loving Christian home my image of God became distorted leading to a legalistic faith journey.
Through compassionate personal Spiritual Direction I was helped to unravel these distortions and meet a Christlike God who is deeply moved by human pain and fully enters it.
The humanity of Jesus undergirds my own spirituality and shapes my understanding of the human journey.
Approach to spiritual direction
To accompany anyone is a privilege that I take very seriously. My approach is inclusive and grounded in the fact that Jesus is the ongoing Incarnation of God. I respect the sacredness of everyone's journey and celebrate the diverse ways God speaks to me as I seek to listen to contemplatively.