I offer Spiritual Direction online as well as in person
Trained and offers supervision
Presently accepting clients
Otago Southland / Dunedin
Ecumenical, Inter Denominational, Presbyterian
Abuse survivors, Chaplaincy, Creativity and Spirituality, Grief and Loss, Interfaith, Social Justice, Wellness, Women's spirituality
Charismatic, Contemplative, Leads Retreats
Contact details
Add to favourites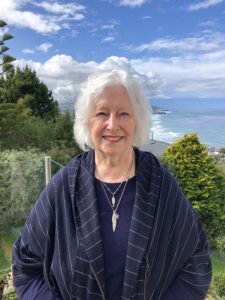 Religious background
My religious background has been interwoven with other denominations and different faiths.
Wise mentors and amazing pilgrimage companions have all gifted me with treasures which have greatly enriched my soul and my own faith journey.
Approach to spiritual direction
I love journeying alongside people of all ages as a companion on the way as they listen to, and feel the movements of God's Spirit in their lives through prayer, contemplation, silence, nature, workplaces, places of worship, and the chaos, and joys of living fully.
My experience in education, emergency services, justice, pastoral counselling, parish ministry, chaplaincy and pilgrimaging have all contributed to my skill base and soul scape. The arts, literature, scripture, liturgy and calligraphy keep me fascinated and grounded.
The people I work with add many unique blessings and unexpected gifts to my own spiritual journey.