I offer Spiritual Direction online as well as in person
Trained and offers supervision
Presently accepting clients
Wellington
Abuse survivors, Grief and Loss, Interfaith, The Environment, Wellness
Contemplative, Leads Retreats, Offers a retreat place, Welcomes LGBTI+
Contact details
Add to favourites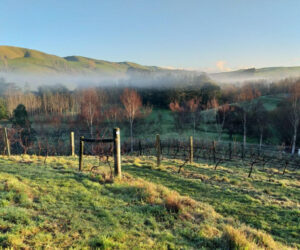 Religious background
Bought up in the Baptist tradition who's father was a Baptist Minister and a closet contemplative! Have 'swam past the flags' of traditional evangelical practice and experience God in many more spacious ways.
Helen is also an experienced retreat leader and spiritual director, offers you and your small group – homegroup, life group, friends, etc – a guided retreat experience that offers restoration, re-creation, peace and re-connection with self, nature and God.
Gilead is an hour and a half from Wellington or two hours from Palmerston North set in a beautiful valley in eastern Wairarapa. Gilead offers a peaceful, private getaway amongst spacious surroundings, including a vineyard, pond, garden, sunny decks, shady verandas and an abundant birdlife. It has a large country home able to sleep 12 comfortably.
Price is negotiable but will not be more than $130 per person, which includes all meals and retreat resources.
Retreats typically run from 8pm Friday night through to after lunch on Sunday, but Helen is happy to be flexible and talk with you re times during the week.
Approach to spiritual direction
Spiritual Direction provides a space and place to 'hear yourself', explore you own, unique story. There is opportunity of process, sit with questions, look for meaning along with expanding your relationship and experience of The Holy One.
I provide a trustworthy, attentive and hopeful environment. This environment will encourage and enable you to see God at work in your every day through beauty, truth and goodness – in yourself and in The Divine's Kingdom