I offer Spiritual Direction online as well as in person
Trained and offers supervision
Presently accepting clients
Auckland / West Auckland
Abuse survivors, Climate Change, Creativity and Spirituality, Grief and Loss, Mental Health, Social Justice, The Environment, Wellness, Women's spirituality
Contemplative, Welcomes LGBTI+
Contact details
Add to favourites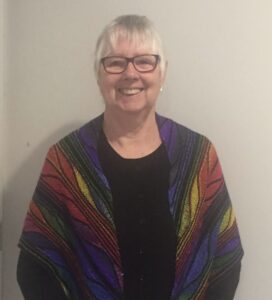 Religious background
My own journey over the last twenty plus years has involved discovering some rich practices and resources that I had never come across before. Meeting regularly with a spiritual director has been life giving and life changing.
I have been part of the faith community at Cityside Baptist Church in Auckland for the last 19 years. I welcome people of any or no religious background.
Approach to spiritual direction
Eugene Peterson said, "The assumption of spirituality is that always God is doing something before I know it. So the task is not to get God to do something I think needs to be done, but to become aware of what God is doing so that I can respond to it and participate and take delight in it."
In spiritual direction I seek to offer a warm and safe space for people to reflect on where the Spirit might already be present, including through noticing what is happening in their ordinary every day lives, and how they might respond and take delight in it.
One of my interests is in journeying with people who are finding a need to explore their faith more widely than their church experience has allowed.