I offer Spiritual Direction online as well as in person
Presently accepting clients
Canterbury / Christchurch
Abuse survivors, Climate Change, Creativity and Spirituality, Grief and Loss, Hearing God in nature, Mental Health, Motherhood/parenting and faith journey, Recovery from Trauma, Social Justice, The Environment, Treaty Partnership, Wellness, Women's spirituality
Contemplative, Covid Vaccinated, Evangelical, Interactive Drawing Therapy, Welcomes LGBTI+
Contact details
Add to favourites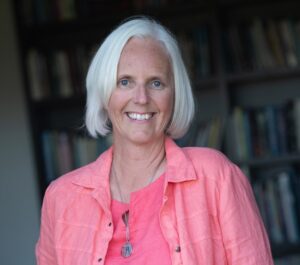 Religious background
I was brought up in a conservative church that focused on knowledge of the Bible along with the "do and do nots" of faith. Thankfully I was in a family that encouraged honesty and growth and we had many robust discussions around the dinner table that inspired my faith journey.
I studied at University abroad and formed my own faith as my curiosity led me through many Theology classes, the histories of various religions as well as Psychology and Literature. My faith grew up in a camper van as some friends and I explored some beautiful European sights and experienced the New Zealand "OE." When I returned to New Zealand after teaching in Asia,
I became involved in a local church that has an emphasis on community and relationships.
My faith journey has widened and deepened over the years with painful losses and rich experiences alongside some wonderful mentors and friends. I am open and accepting in my faith but have a foundation of Biblical knowledge and I love learning from all the reading that I continue to engage in. I live with my husband and we have 2 young adult children who are both studying at Universities.
Spiritual Direction has been a great fit for who I am and I love companioning others and making a space to hear and discover more. I particularly enjoy writing and experimenting with different creative ways to pray both through the creative process and in nature.
Approach to spiritual direction
I provide a safe, non-judgemental space that enables people to explore who 'God' is for them.
I listen and companion people through whatever stage of life and/or faith they are in. I enjoy helping people notice and become aware of who they are and how God is showing up in their everyday life.
The session consists of talking, silence, listening and together we explore creative methods of encountering grace and Love in daily life (journaling, creative artwork, dreams, reading, pictures, nature etc.)
I love to celebrate the new discoveries as well as walk alongside people in their struggles and pain. I sit with people regularly or one-off as required and we can meet in my space or at an agreed place. I also offer online sessions if that suits.