Full Member of Association
I offer Spiritual Direction online as well as in person
Trained and offers supervision
Presently accepting clients
Canterbury
Canterbury / Christchurch
Chaplaincy, Creativity and Spirituality, Grief and Loss, Interfaith, The Environment, Wellness, Women's spirituality
Contemplative, Covid Vaccinated, Leads Retreats, Welcomes LGBTI+
Contact details
Add to favourites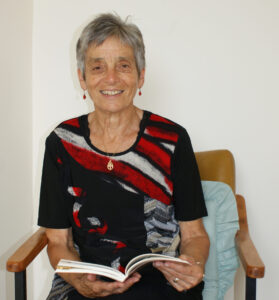 Religious background
I initially trained as a Spiritual Director through the SGM programme and later studied at the Institute of Spiritual Leadership in Chicago.
The philosophy flowing from the Institute was one of an interface of spirituality and psychology offering a wholistic way of accompanying another.
Approach to spiritual direction
My approach to Spiritual Direction flows from a belief that all of life is sacred. As I journey with another with a listening and open heart my hope is that they discover within their life an invitation to grow into the fullness of the Gospel call to live life to the full.
I journey with another in a holistic way recognising the presence of God in body, mind and spirit. I would hope to deepen in the other a heart presence to Life.