I offer Spiritual Direction online as well as in person
Presently accepting clients
Auckland / North Auckland
Chaplaincy, Creativity and Spirituality, Hearing God in nature, Interfaith, Motherhood/parenting and faith journey, Women's spirituality
Contemplative, Covid Vaccinated, Interactive Drawing Therapy, Welcomes LGBTI+
Contact details
Add to favourites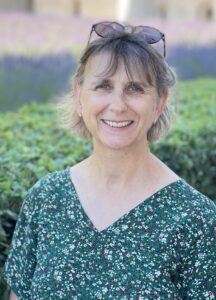 Religious background
I became involved with church as a teenager. My weeks were full of church activities. I loved my church community and all that it entailed. That was until one Sunday morning after putting my kids into their Sunday programmes. I wondered what I was actually doing. I knew about church, I thought I knew about God, but really who was this God and what did I really believe.
Without realising it at the time, I began a journey, a pilgrimage if you like, to find the answers. To find God. Fast forward a number of years and I walked a Camino, a pilgrimage across Spain. A friend suggested I meet with a Spiritual Director. Unfazed by my questions and doubts she encouraged me to talk and find who God was for me. I read books and explored contemplative spiritual practices.
Today my pilgrimage continues as I experience more of God.
I desire to love more.
I love to listen to others' stories.
I enjoy journeying with friends, family and those that I meet along the way.
Approach to spiritual direction
I see life as a journey. We all go on journeys to destinations near and far. We experience new cultures and have wonderful adventures; we may do extraordinary feats or go to unexplored places. But for many of us our journeys go within ourselves.
– Who am I?
– What am I here for?
– Is there a God?
– Who is God?
– What is life all about?
I see it as a privilege to listen alongside you for movement of the Sacred.
I am available to listen to your story.
I would like to offer you a safe place to ask these questions and it is my desire for you to discover more about yourself and God.
For those who would like a journey companion I am also available to assist you with the practical and spiritual aspects of pilgrimage both at home and overseas.
You can also find me on Instagram at https://www.instagram.com/nz_pilgrimage_at_home/