Category: Speaks Spanish
Filter results below: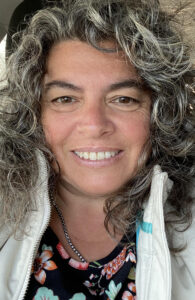 Full Member of Association
I offer Spiritual Direction online as well as in person
Presently accepting clients
Christchurch
I prefer a holistic approach to faith journeys, where no matter the starting point, I can walk beside someone and hold space for them. Spiritual Direction is a place where deep work can happen, gently, over time. I have clients who have been with me for 2-3 years, others for a year and still others whom I meet at retreats on a daily basis for the duration of their retreat. I enjoy interacting with a variety of people and their own very special journeys into faith. I was brought up in a bi-lingual family, I can offer Spiritual direction in Spanish as well as English.
---