Full Member of Association
I offer Spiritual Direction online as well as in person
Trained and offers supervision
Presently accepting clients
Upper South Island
Anglican, Baptist, Community Church, Ecumenical, Inter Denominational, Open Brethren
Abuse survivors, Chaplaincy, Church Leadership, Climate Change, Creativity and Spirituality, Grief and Loss, Hearing God in nature, Men's spirituality, Mental Health, Motherhood/parenting and faith journey, Recovery from Trauma, Social Justice, Sustainability, The Environment, Treaty Partnership, Women's spirituality
Contemplative, Covid Vaccinated, Evangelical, Facilitates spiritual formation groups, Leads Retreats, Offers a retreat place, Welcomes LGBTI+
Contact details
Add to favourites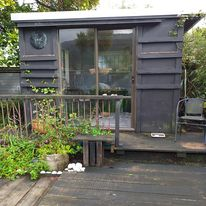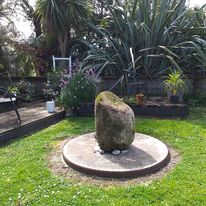 Religious background
A smorgasbord. I have been part of Open Brethren/ Christian Community Churches in Wellington, Auckland, Hamilton, and Christchurch and also Taupo Baptist Church, Turangi Co Operating Parish, and more recently, Buller Anglican Parish, where I am a Lay Preacher, and preach in Karamea, Granity and Reefton.
I've shared passions and leadership within the Anabaptist movement. ( AAANZ). I've read widely in Liberation Theology and I've listened and watched in Wananga throughout the Motu.
Victoria University Christian Union gave me an early exposure to a vigorous exchange of ideas and youthful enthusiasm for exploring every faith and as many expressions as I could fit in.
With my husband, we've been part of Prison Ministry and Prison Chaplaincy for 38 years. Here I have been spiritually formed. I have learnt to see God with fresh eyes through the men and women of many cultures, ages, and spiritual yearnings, who have chosen to interact with me, and I with them.
I have honed these life experiences through studies at BCNZ (now Laidlaw ); Carey College and Otago University. Along the way I have studied Addictions, Trauma, Grief and Narrative Counselling. I've had the privilege of Clinical Supervision training.
Approach to spiritual direction
A place of holding you and your loved ones in God's presence
. A place _ The Sanctuary, where all that happens is in God's presence
A place of deep listening -.
A place of noticing where your story connects with God's story
A place of discerning , with God, where the Holy spirit is nudging you
A place where we journey together, using the life stories that are part of you
A place where creativity is valued
A place where your whanau is valued
A place where your culture and language are valued.
A place to enjoy God together
A place to be in awe and wonder with our Creator
A Holy space and place
We may sit in The Sanctuary
We may walk on the beach
We may sit beside the river
We may listen to the tui and kereru – or the raindrops
You may rest and refresh and renew in the guest room and around the rohe
In this place there will be karakia . There will be korero. There will be kai and there will be an opportunity to respond with a koha
You may come for an hour a month. You may come for a 5 day retreat in our space in Hector on the West Coast of the South Island