I offer Spiritual Direction online as well as in person
Trained and offers supervision
Presently accepting clients
Auckland / West Auckland
Anglican, Baptist, Community Church, Inter Denominational, Open Brethren, Presbyterian
Abuse survivors, Chaplaincy, Creativity and Spirituality, Grief and Loss, Interfaith, Mental Health, Wellness
Evangelical, Interactive Drawing Therapy, Leads Retreats, Welcomes LGBTI+
Contact details
Add to favourites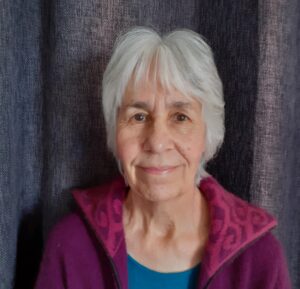 Religious background
Interdenominational with overseas experience.
Approach to spiritual direction
Accompanying someone on their spiritual journey is a great privilege! I seek to offer a place of safety and confidentiality where deep listening and reflection occurs – a space where everyone's unique story can be gently unfolded and honoured in God's presence.