Denominations: Post Church
Filter results below: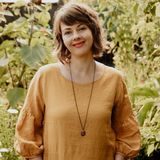 I offer Spiritual Direction online as well as in person
Presently accepting clients
Bay of Plenty
As a spiritual director, it is my privilege to companion people as they reflect on the spiritual dimension of their lives. The primary relationship in the room is between you and God, One-ness, Love, or whatever your language for the transcendent is. I desire to serve that relationship through deep listening, open questions and creative enquiry. I won't tell you what to think or believe. Rather we look and listen together for the 'sound of the genuine' within your own soul and the holy invitations that are present in the midst of your ordinary life.
---